Ultimate Canada Magazine – February 21, 2019
Black History Month takes place in Canada every February. Canadians are invited to participate in Black History Month festivities and events that honour the legacy of Black Canadians, past and present. You can find more information about the month here.
Our fourth profile features Garrett Peters who plays for the Bunny Thugs, a mixed team out of Saskatoon.
Ultimate Canada: How did you get started in Ultimate?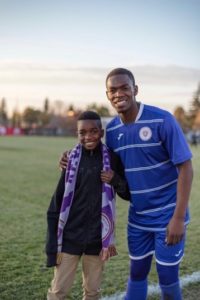 Garrett Peters: My roommate Haley and her boyfriend invited me out to some indoor 5on5 games. After a couple times out I really started to enjoy myself. I was then asked to come to some more competitive training nights, and that is when I fell in love with the sport.
UC: How has your experience been, being a player of colour in the community?
GP: Being a player of colour in the sporting community here in Saskatoon is a cool experience because it gives me the opportunity to be a role model. The opportunity in ultimate is that much greater because there is not a lot of ethnic diversity in the sport here in Saskatchewan. I have been welcomed into the community regardless of my background, and I do my best to try and spread that inclusiveness so that other people interested know that ultimate is a safe and welcoming place to be.
UC: Do you have any thoughts on how we can increase participation from the Black community in Ultimate?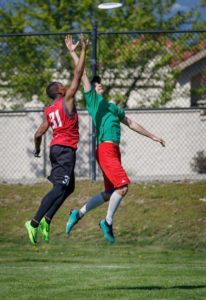 GP: I think that showcasing the game in general will help increase participation from all sorts of groups, including the black community. This could be in schools, at other major sporting events, or even just with social media. The game has values and guidelines in place that already encourage participation. But I think we need to find a way to have a bigger presence in the communities to showcase how dynamic, fast, and exciting ultimate is. When people see how great the game is, and see how inclusive the community can be, I think it can grow exponentially!
UC: Do you have anything else you would like to add?
GP: As a relatively new ultimate participant, im just looking forward to being more involved and sharing my experiences with more people. I can't wait to see where the sport is, 10 years down the road. Happy Black History Month!