Ultimate Canada Magazine – February 25, 2019
Black History Month takes place in Canada every February. Canadians are invited to participate in Black History Month festivities and events that honour the legacy of Black Canadians, past and present. You can find more information about the month here.
The fifth profile to celebrate the month features Nathania Yorke, who plays with Carleton University in Ottawa.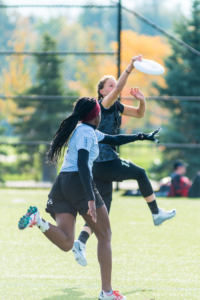 Ultimate Canada: How did you get started in Ultimate?
Nathania Yorke: I started playing Ultimate in second year as a way to stay active and meet some new friends, and it was the best decision!
UC: How has your experience been, being a player of colour in the community?
NY: I have had a great experience in the community, I have amazing teammates that are super accepting of my culture and it's great to bring another nationality to the growing ethnicity of the community.
UC: Do you have any thoughts on how we can increase participation from the Black community in Ultimate?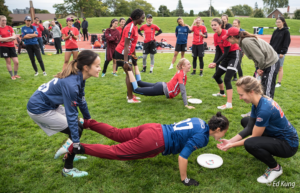 NY: The Ultimate community is already considered quite small in comparison to other sports, so overall some more awareness of the sport would be great. I think to increase participation from the black community we need to promote the overall athletic nature of frisbee and promote the sport to younger athletes.
UC: Do you have anything else you would like to add?
NY: I am so honoured to be featured, I really appreciate the awareness the Ultimate community has for diverse cultures.