Ultimate Canada Magazine – December 4, 2017
Written by: Alison Fischer
In honour of International Spirit of the Game Day, Ultimate Canada is shining the spotlight on three competitive teams: Traffic, GOAT and Union.
In 2017, these teams were not only successful on the field, but also in the spirit rankings at elite tournaments including the Canadian National Championships (CUC) and the USA Ultimate National Championships.
Want to find out how they did it? Read on!
TEAM NAME: GOAT
DIVISION: OPEN
RANKING: 1st CUC 2017, 14th USAU Championships 2017
SOTG RANKING: 1st CUC 2017, 2nd USAU Championships 2017
Alison Fischer: Does your team have a SOTG philosophy? If so, can you please tell us a little about it?
Cameron Harris (captain): We do not have a formally established a spirit of the game philosophy. We had tried to implement the idea of changing perspectives to understand conflict from the other side, but this has not been discussed since London 2016.
AF: How has your team's approach to SOTG evolved over the past few years?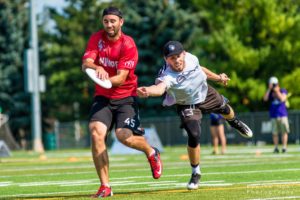 CH: We are all well aware of Canada's reputation of not being a spirited team. Going into London, we discussed this as a group and made a conscious decision to try and shake this reputation. Since then our team has had a lot of turnover with a influx of young players, and they have done a fantastic job bringing a more spirited attitude to our games.
AF: How does SOTG come into play in tight games?
CH: A large part of spirit of the game is maintaining the same level of sportsmanship regardless of how close the game is.
AF: Is there any player or team you admire for their approach to SOTG?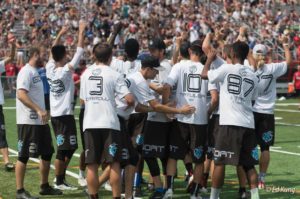 CH: On our team, I really admire Marijo Zlatic's approach to the game. Regardless of the moment in the game when a call is made, he maintains his composure and is able to have a spirited discussion with his opponent.
AF: Do you have any tips for teams looking to improve their SOTG scores?
CH: If teams want to improve their spirit, a good piece of advice would be to make this a group discussion point. It is a lot easier to become a more spirited team if it is a team process as opposed to individual efforts.