Ultimate Canada Magazine – September 20, 2018
Written by: Mike Haddock
And just like that, the season is over. For many Ultimate players, the competition ended within the last few weeks (or days!) – and many of you are already thinking towards next summer.
Should I play? Should I stay with the same team? Should I try out for a different team, a team 'above' us in the standings? Should I wait and decide later? And maybe more importantly how tired, frustrated, or burnedout am I right now?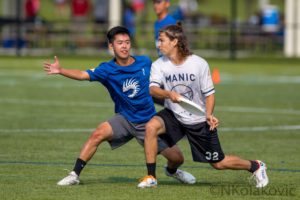 Regardless of those answers, we typically see people fall into two separate categories. The first is; "this was such a great summer, I am going to start preparing for next season right now!"
The second is; "It went good/bad/fine, but I am so burnout out and i'll think about it again in March."
It is completely normal and expected to feel either or both of these emotions, but the real problem we are dealing with is there is a distinct lack of planning on either side.
So with that in mind, here are some of my suggestions – keep them in mind, no matter what you are currently feeling.
Make a list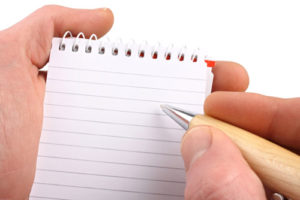 Grab a pen and paper (I prefer it over a computer, you will see why later) – I want you to take 15 minutes and reflect on your season. Let us start with some big themes;
Was your Season a Success? Why or Why Not?

Think about your personal play, as well as the team success. How did it compare to your expectations coming into the season?

What did I do well on the Field this Year? Choose 2-3 situations that you excelled in.

What successful on-field elements did you consistently contribute to? For example; I was able to get open regularly with reset cuts, or I was able to shut down under passes on D, or I was able to consistently win sky battles when I set up my 30 yard+ deep cuts. Be as specific as possible!

What areas do I need to improve – or more importantly, what are situations where I am regularly being 'beat'?

Now, here is the things – you might not be a good gauge of this. I would suggest you ask a teammate you are close with, or a captain/leader on the team to give you feedback. Ask them to be objective and listen to the feedback with an open mind, sometimes it is difficult to hear about your weaknesses.
Now, the reason I like pen & paper is … it takes time to really formulate these concepts. It can take time for each element to become clear in your mind, and its very easy to edit notes out on paper – and there is no pressure to continue working away at it!
2. Heal your Injuries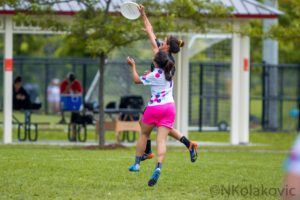 The long season takes a long toll on the body – if you were fortunate to avoid any injuries this season, you are still likely dealing with 'irritations'. It could be a tight ankle/calf or an inflamed knee and it was certainly slowing you down on the field.
First, you actually do need some rest. Reducing your physical activity for a while is a good first step, and 'relocating' some of that time to recovery work is also helpful (ie foam rolling and stretching). If you were playing 3-4 nights a week, maybe try out 1-2 nights for August/September – but we will dig a bit more into this below.

Second, recognize that you might not have all the tools to 'heal yourself'. If you are able, seek out the expertise of a sport medical professional (like a Physiotherapist or Athletic Therapist), and make sure that they give you advice on what you can do at home/gym to prevent this in the future.

I repeat, ask for specific exercises and stretches – DON'T leave without a plan.

Once you on the road to recovery/health, seriously consider working with a qualified Strength & Conditioning Coach, or Trainer to give you advice on a program. Your programs should – at the bare minimum – focus on exercises that build your foundation to be better on the field. You will absolutely want a good variety of leg and torso exercises (like Squats, Lunges, Plank/Bracing exercises, and Plyometrics).

3. Take the Time off you need.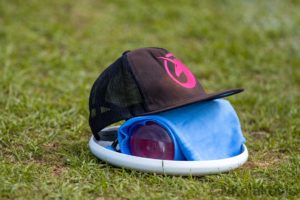 Now, the most important part. You have been practicing and competing since May, you have been training since the Winter – it's been a loooonnng time, and you know what, you are tired!
One of the biggest pieces of advice I give to my athletes is … you deserve time off. Not just from a physical standpoint (which is obvious), but from a mental & emotional standpoint too. The 'investment' of yourself into the team takes a large toll, and you should take some time to step away from the game.


Let me ask you this: would you rather take the time you need NOW … or wait until the winter and realize you are still dealing with your achy knee. You need to recover at some point, why put it off when you can actually maximize it now? You will not miss anything through Fall Ultimate, and once winter leagues start to ramp up, it will be difficult to step away from the game.
Use these three together to help start your offseason off right! You can take off all the time to need to heal your body, clear your mind and come back with the enthusiasm to be even better next year.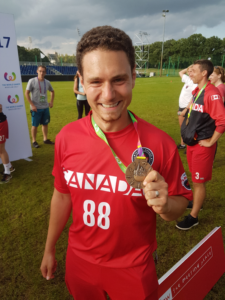 Mike Haddock is the owner of Haddock Sport Performance (HSP), and has been the head Strength & Conditioning Coach for Ultimate Canada; overseeing the World Games & U24 Programs, as well as the Toronto RUSH/GOAT system. If you would like to learn more about HSP tips, technique, and work; follow HSP on Instagram!