Ultimate Canada Magazine – October 17, 2019
Written by: Pierre-Luc Lacelle
Once again, this year's Open division for the Canadian University Ultimate Championships (CUUC) is full of really strong teams ready to put it all on the line to earn a gold medal. With a lot of returning teams and two spots to be given at the Friday qualifier, this year's division will be competitive and exciting. 
Coming in strong this year with a stellar season so far is the number one seed, Queen's University. As returning champions, Mothership has one thing in mind, the gold medal. Once again, Queen's will be representing a powerhouse in division 1 this year after placing first at both Steeltown and the Canadian Eastern University Ultimate Championships (CEUUC).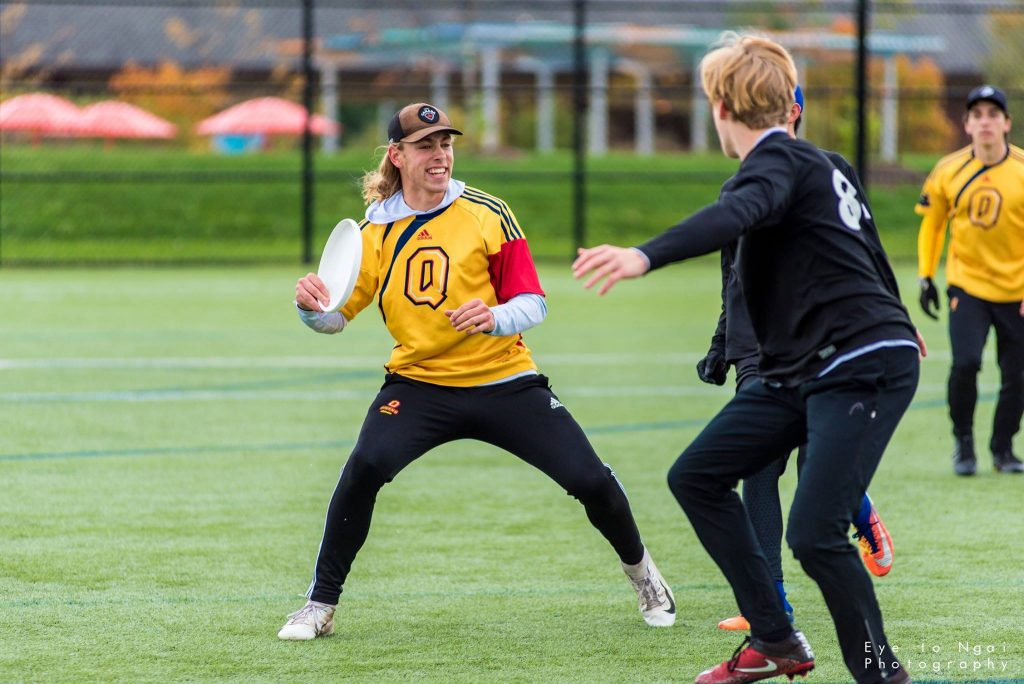 "Compared to last year we are a very similar team with 16 athletes returning from our 2018 title-winning roster and another two return who played with us in previous years", explained coach Pete Galbraith. "Obviously, the biggest loss was Mike MacKenzie who captained the team for three years and was one of the strongest players in the division […] With the exception of Mike MacKenzie, we have returned our entire O-line including our captains James Lewis (2018 CUUC MVP) and Rhys Toogood (2019 TC U24 Mixed). We've added on James' brother Wilkie Lewis who has played with Team Canada. 5th-year handler Rian McGrouther has also returned after a one-year hiatus."
"We are excited for this year's Nationals Championships and the opportunity to display all of the work that we have put in over the last year." Queen's we're crowned champions three times in the past four years, and they do not intend on stopping this year.
Moving up one seed from last year's CUUC is the number 2 seed, Manitoba. Coming off a good performance at CUUC 2018 and winning the 2019 Canadian Prairie University Ultimate Championships (CPUUC), Manitoba will be looking to compete with the teams in division 1 for the first time this year and make an impact as the number two seed. Landing in CUUC 2019 with the smallest roster, Manitoba will not be coming to Brampton as a tourist that's for sure!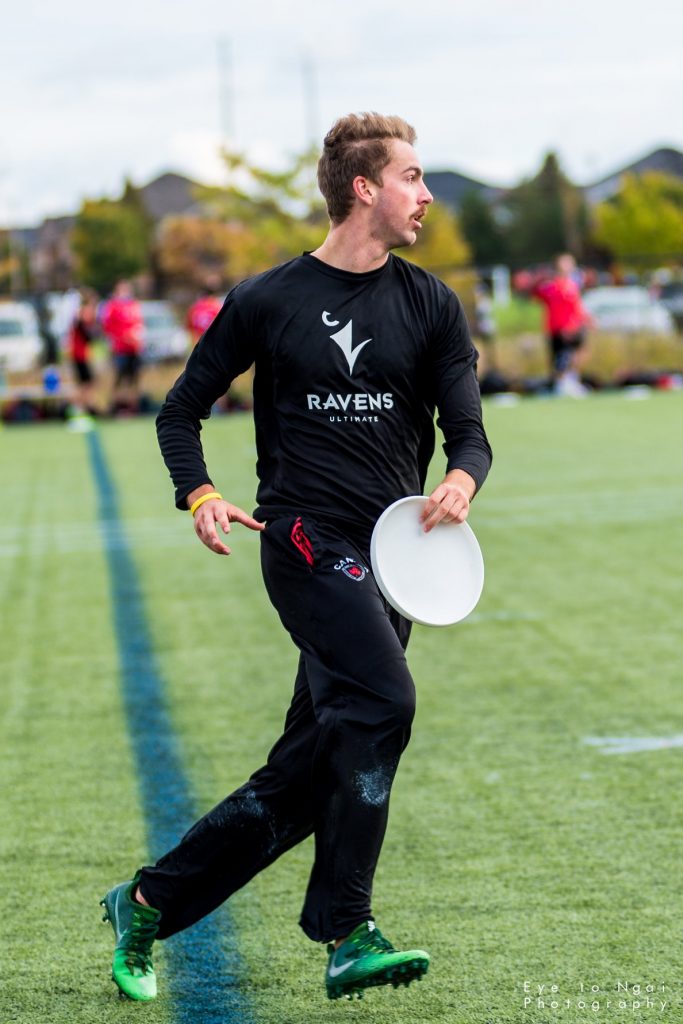 Coming from a crazy CUUC 2018 is the number three seed Carleton A. They had a big CUUC last year beating Laval in the Friday Qualifier to participate in division 1 and finishing 5th after losing to Manitoba. This year, Carleton qualified for division 1 after finishing 2nd place at CEUUC and won't need the Friday qualifier to confirm their place in the top division.
Being led by their captains Erich Phang-Lyn, Kayle Campbell and Shintaro Tsukamoto, the Ravens are looking to be a contender for this year's title.
Next up is Laval, who surprisingly did not qualify for division 1 in 2018 after losing to Carleton during the Friday qualifier. This year, they earned their bid after winning CQUUC 2019. Laval ready to make their return to the top division after dominating in division 2 last year and claiming the title. Laval is competing in the top division this year and is looking for gold as number 4 seeds. 
Ryerson has had a strong start to their season with finishing 2nd at Steeltown, losing only to the powerhouse that is Queen's University. They earned their bid for division 1 after finishing 3rd at CEUUC with losses only to Queen's and Carleton. Ryerson is coming off big wins at both Steeltown and CEUUC including, a big win against last year's division 1 finalist McGill A. They are looking to bounce back from their 4th place finish in division 2 at CUUC 2018.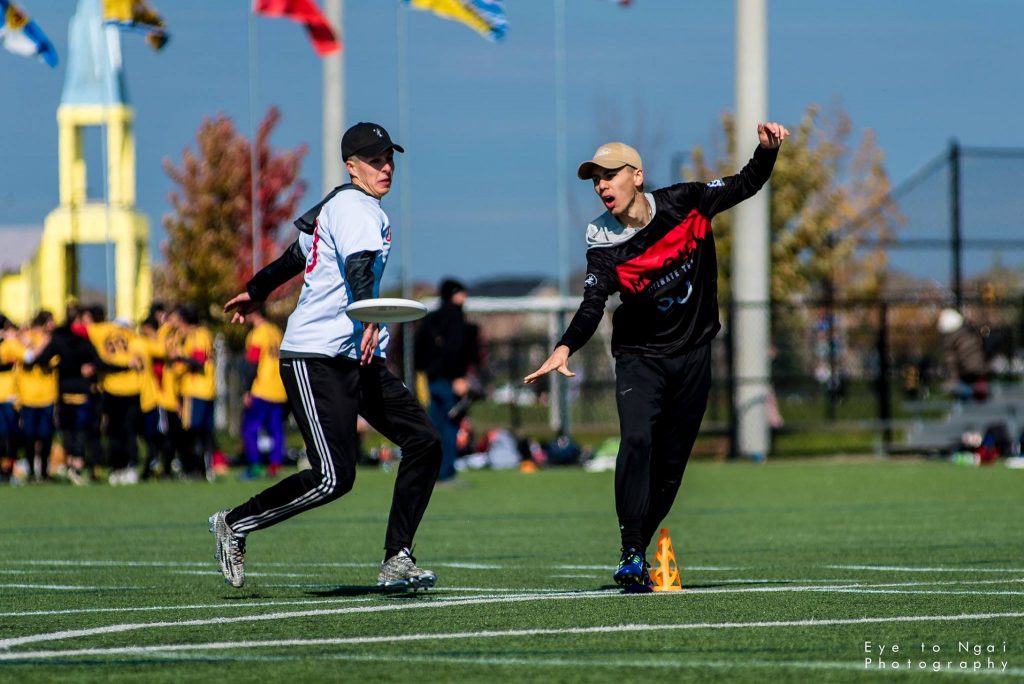 The last bid locked in before the Friday qualifier for division 1 this year goes to McGill A, last year's finalist. Once again, McGill is a team to look for in division 1. They lost to Laval and finished second at CQUUC, then went on to earn their bid after finishing 4th at CEUUC losing only to the first second and third-placed teams of the tournament. 
This year's division one is filled with many strong teams, and the gold medal could go to any one. Everyone will be coming to compete, and it looks like we'll have a very exciting division 1 at this year's CUUC!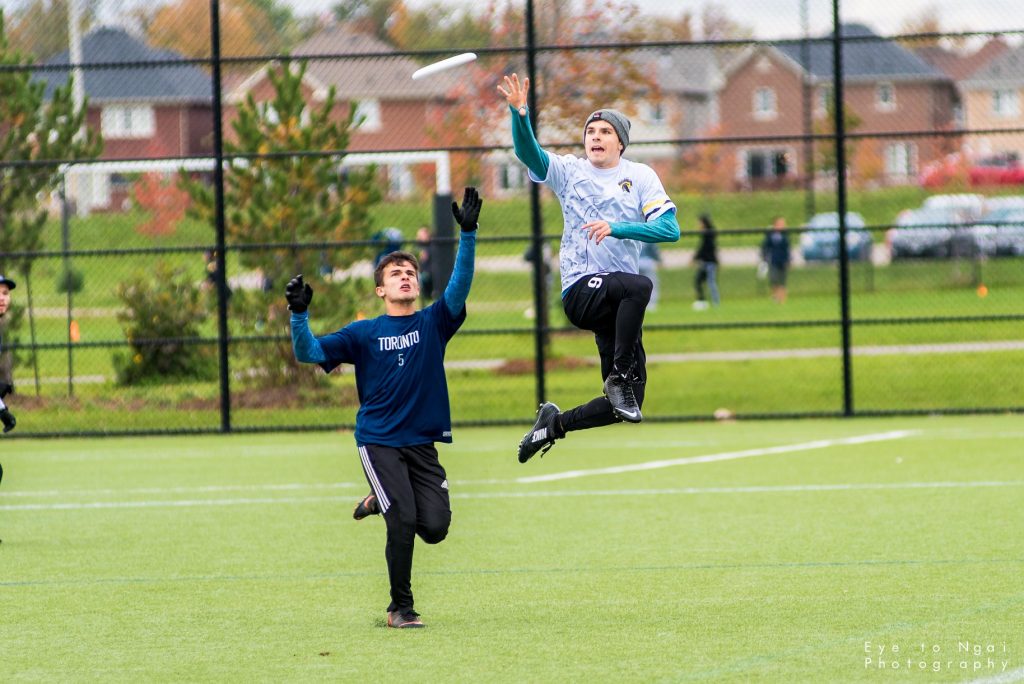 With strong teams participating in the Friday Qualifier, such as the two top seeds Toronto A and Waterloo A, this Friday could get really intense and interesting. This qualifier is filled with a lot of strong teams that are ready to make their way to division 1. Two division 1 bids will be given away in order to fill up the number 7 and 8 seed. The two best teams from Friday will be coming into the weekend all warmed up ready to shake things up as underdogs. 
Here's the full list of teams who will be trying to complete the Open division 1: Waterloo A, Toronto A, Western, Ottawa, McMaster A, Guelph, Memorial, York, Sherbrooke, Regina, McMaster B, Waterloo B. 
Good luck to every team participating in both division at this year's CUUC!