Written by Kevin Underhill
August 14 – Ultimate Canada Magazine
Does sending a seven-man roster to complete the first day at regionals and stomping the competition make you CUC favourites? Emphatically, yes.
Toronto's GOAT filled out their roster the next day and coasted to an Ontario regional title making them the number-one seed and heavy favourites in the open division.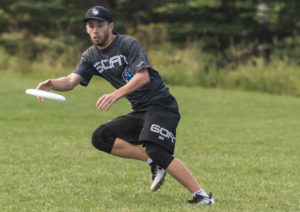 GOAT returns to CUC for the first time since their dramatic exorcism of Furious George in the 2015 final in Winnipeg. Since then, the team has seen the injection of youth to help bolster their experienced roster. Along with the youth movement, comes a new coach, Sachin Raina.
Raina, a former player of many years, said the younger guys have had a chance to fill big roles this year and that will be important heading into CUC.
"Between regionals and our other tournament with short numbers, some of our younger guys have had an opportunity to fill roles they normally wouldn't," Raina said.
He said the sophomore class of Bretton Tan, Jason Huynh and Connor Armstrong have made the jump to becoming elite players.
"We lost a few players including Derek Alexander, but those guys made huge strides this season and filled critical roles," Raina said.
The primary challengers to GOAT this season will come in the form of Winnipeg's General Strike, Quebec's Mockingbird and DNA from BC.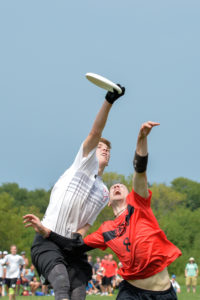 General Strike lost in the championship game last season, surely making them a contender again this season. They also added one major component this year: Mark Lloyd.
The prodigal son returns home after playing the bulk of his club career with GOAT. Lloyd, a 10-year veteran, world games athlete and two-time Ultimate Canada Player of the year, adds a huge element to an already strong General Strike team.
Lloyd said he thinks this Strike contingent is the strongest to date.
"We have, what I think, is our strongest roster on paper. We just have to get there and put together solid games," Lloyd said.
The juniors scene in Winnipeg has long been a force to be reckoned with but it hasn't always translated to the open club division. Lloyd said that this is slowly changing and that the younger guys are coming into the adult division hungrier and ready to work.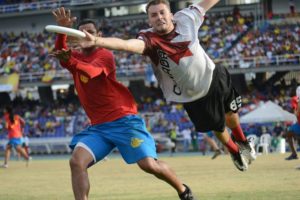 "We get these natural athletes to make the jump. They have to realize that it's a lot of work to be successful at this level," he said.
With a potential Goat/Strike final looming, the possibility of Lloyd facing off against his former team is high. An opportunity he's anxious and excited about.
"I think I'd rather put it off as long as possible," he said. "These are guys I've practiced against for eight years and it'll be tough to put aside the personal relationships and just play ultimate."
Mockingbird rounds out the top-three teams at this year's event. With a world's bid on the line, the three-year-old club team from Montreal is looking to snag a vital bid. Felix Daigle is a captain of Mockingbird and said the chance to play against the best teams in the country in a WUCC qualification year is special.
"We want to qualify for next year's worlds," Daigle said. "Every time we go to CUC, we have our eyes on the final. This year has additional perks to it."
First year Vancouver squad, DNA stumbled a little at BC regionals against North Vancouver Rockfight but rounded out with emphatic wins over Blackfish and Refinery. The team, headlined by the veteran talent of Andy Collins, Nick Menzies and Gagan Chatha will add some out-of-town help in the form of Canadian superstar, Darren Wu and ex-Furious George captain, Alex Hughes. With the bolstered roster at CUC, watch out for DNA to sneak deep into bracket play.
It would be criminal not to mention last year's title winners, Grand Trunk. No doubt a stronger field this year, but with the big-game experience from last season, there's no reason the tournament-seven seed can't upset someone and make a charge back to semis.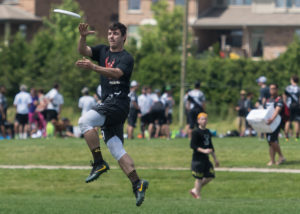 Ottawa's Phoenix, Vancouver's Blackfish and Alberta Flatball Club round out the top-eight in the field. These are teams that will have to fight tooth and nail to battle their way into semis. Once there's four left, anything can happen.
The women's division at the 2017 Canadian Ultimate Championships starts on Thursday, August 17. Tune in to watch live all week at ultimatecanada.tv