National Coaches Week is a time to celebrate the positive impact coaches have on athletes and their communities across Canada. The annual campaign is an opportunity to recognize coaches for the integral role they play by taking the time to say #ThanksCoach.
2020 was supposed to be a big year for our junior and senior national teams with three world events scheduled to take place. Unfortunately, due to the ongoing pandemic, all events have either been cancelled or postponed. All national team coaches have put in countless hours of their time to plan prospect camps, tryouts, team selection, and practices for athletes across the country- this is no easy feat even for the experienced coaches. Ultimate Canada would like to recognize the hard work and dedication that all Team Canada coaches have given in preparation for the World Masters Ultimate Championships. To learn more about each coach, we asked them to answer a series of questions.
Team Canada Master Women's
Head Coach: Chris Artibello (AB)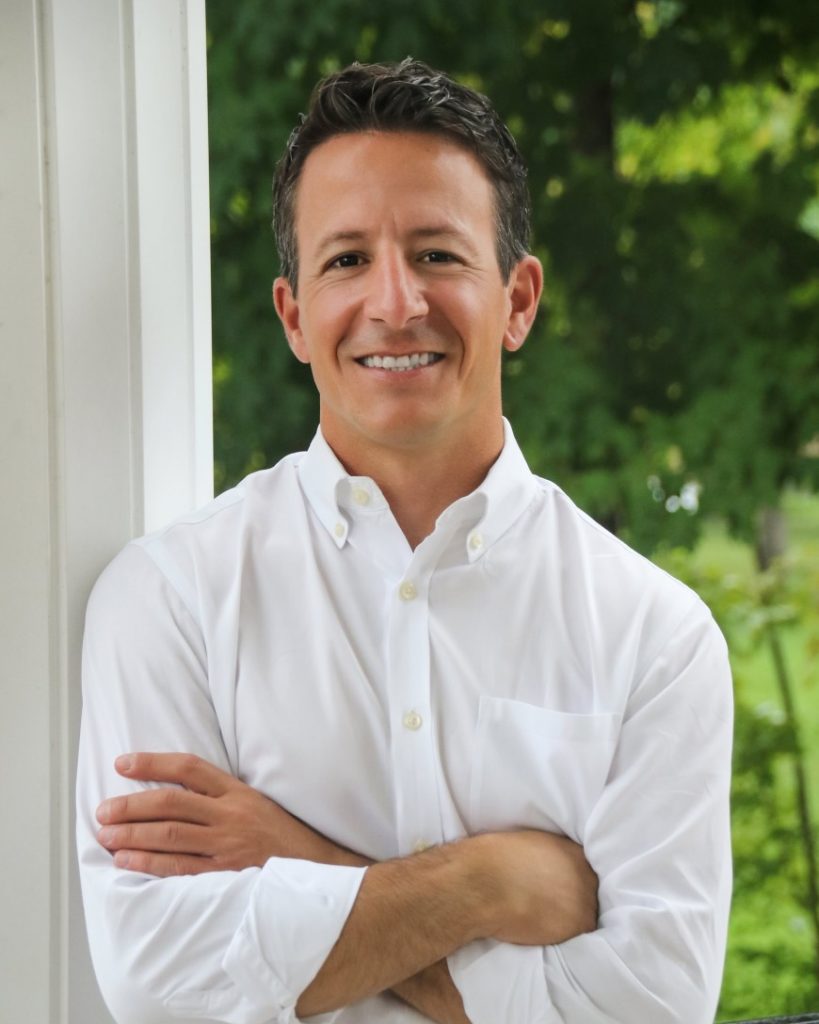 Favourite coaching memory: When Dyna won their first medal – a bronze in Edmonton in the Women's Masters division. The emotions were so genuine and raw. After going 0-12 at their first two Canadian National Championships, the journey was so rewarding for them, and for me obviously. Losing like that is difficult, but they were sponges. They worked so hard to get to that point and I saw all their sacrifices first hand. There are a few great memories obviously, but that one certainly stands out.
Advice for new coaches: This may be a reflection of my coaching style, but try to build non-coach/player moments with your players. Get to know them as more than just a player on the team. Care. Be honest with them. And remember that as a Coach, you're still learning from them as well. The second piece of advice is to remember that you are fallible. Coach's make mistakes too. Sometimes people forget that. Own it. Improve. And move on.
One thing that you have learned in 2020: This is a tough one. Patience obviously, and an understanding that so many things are out of our control. I'm hopeful that will translate to me being a better coach when ultimate resumes. I've also realized that after 28 years, I still really love this game. The lost summer has also reminded me why I love coaching and teaching; the players, their attitude and their joy are everything. I miss them.
A coach that you look up to or admire: There are obviously a lot of coaches I respect and am proud to be involved with and learning from. But typically – especially being an older dude – I tend to admire the players I coach because I see the sacrifices they make and I remember how hard it is to train and prepare to be successful.
Team Canada Master Men's
Head Coach: Troë Weston (BC)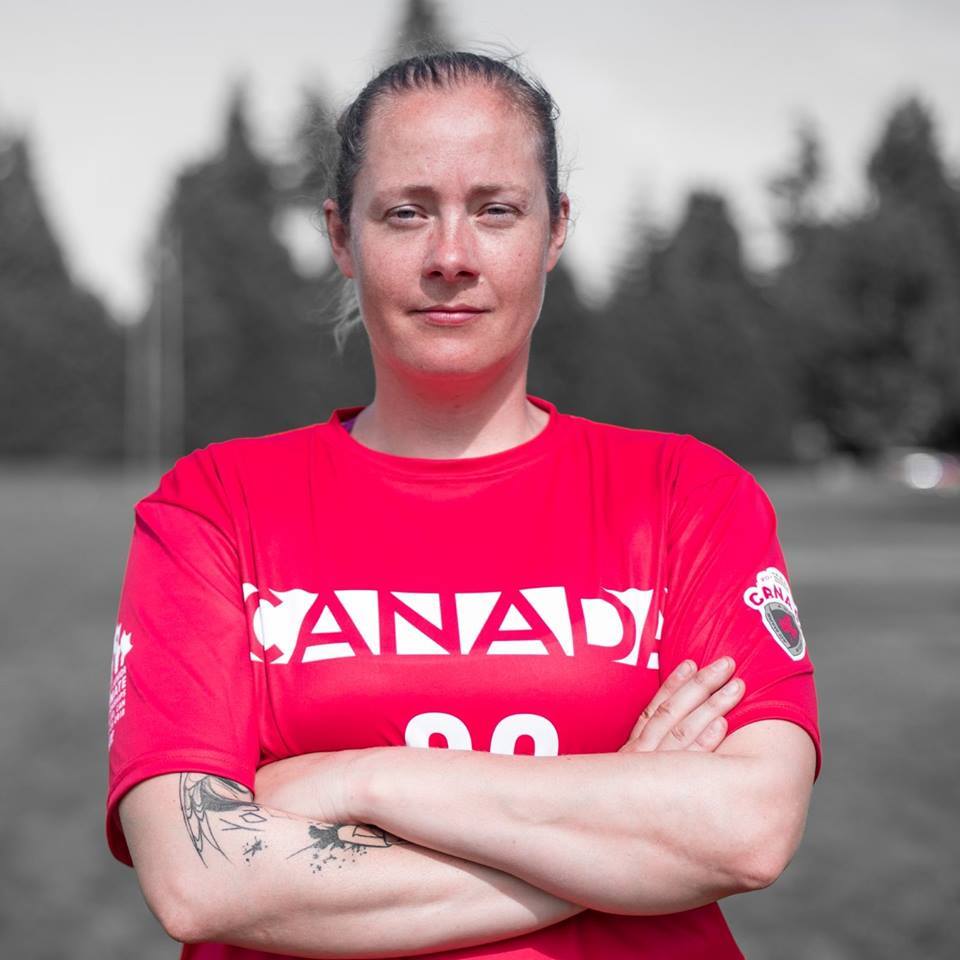 Favourite coaching memory: It may seem odd, but my favourite coaching memory is from CUC 2015. I was coaching Vortex that year and we were kind of underdogs, but when we won our semi-final against Toro, that was a really great moment. The whole team went crazy.
Advice for new coaches: Positive reinforcement is almost always more effective than negative.
One thing that you have learned in 2020: That I need activity and sport to stay feeling sane!
A coach that you look up to or admire: Matt Berezan. Working with him on Furious was really awesome. He puts so much heart and passion into his coaching and he's very good at what he does. Hard not to admire that!
Team Canada Master Mixed
Head Coach: Bruno Charland (QC)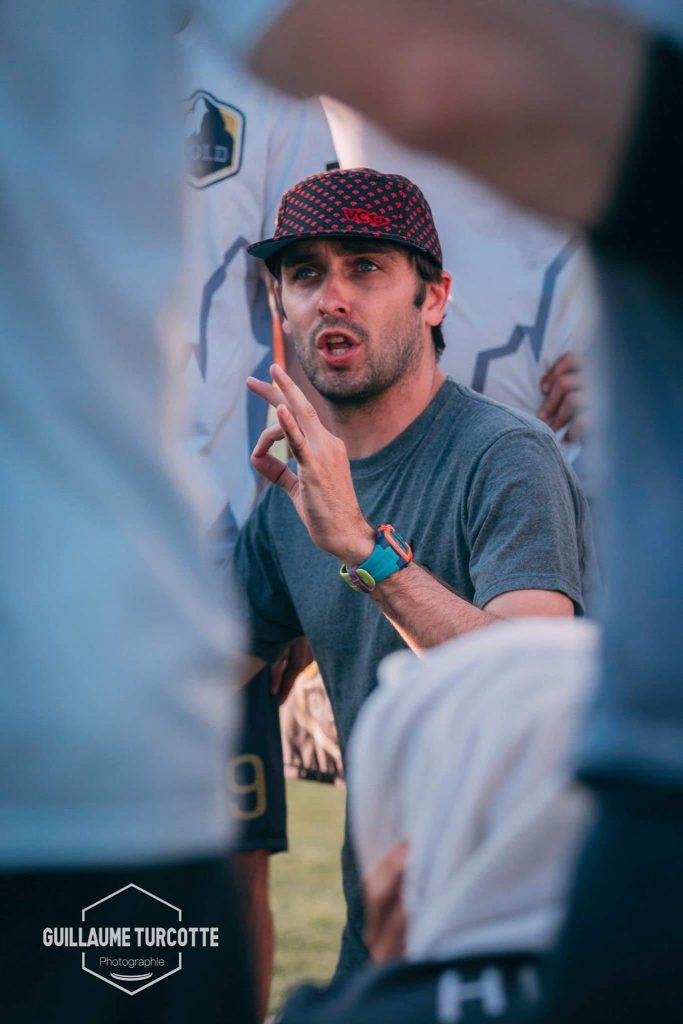 Favourite coaching memory: 1- Ma première médaille au CUC 2011 (bronze). Après 4 ans à travailler avec le même groupe de filles on a finalement atteint notre but en récoltant notre première médaille au CUC. 2- TOP 10 au WUCC 2014 à LECCO. Un groupe de filles spéciales avec qui tout était possible et enfin mettre en valeur le talent féminin québécois de l'avant sur la scène internationale avec un premier top 10.
Advice for new coaches: Gagner ça prend du temps et de la patience et apprendre à perdre fait parti du processus de victoire. Les bonnes équipes battent les bons joueurs.
One thing that you have learned in 2020: Des plans ça changent…mais ce n'est pas parce que ça change que c'est terminé ou perdu.
A coach that you look up to or admire: Tina Booth, elle sait ce qu'elle fait et comment gagner! Beaucoup d'expérience, beaucoup de succès et une éthique de travail irréprochable.
Team Canada Grand Master Men's
Co-Captain: Kirk Nylen (ON)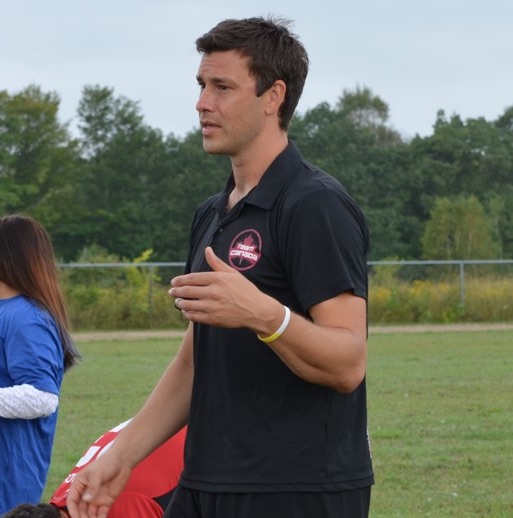 The GGM team opted to not have a coach. Co-captain Kirk Nylen answered the questions. Kirk has coaching experience leading Team Canada Juniors, UofT and most recently working with the Reach Up Organization – mentoring Indigenous Youth through Ultimate Frisbee in gaining key life skills such as building confidence and inspiring healthy and active lifestyles.
Favourite coaching memory: ReachUp: during one of our ReachUp coaching sessions one of the youth did not want to participate. He was overweight and uninterested in sports. I went over and spent some time teaching him to throw and it unlocked a natural gift. He got more and more excited about the sport to the point where he was seen organizing a scrimmage during recess the following day. He didn't want the workshop to end and ran every drill with passion. This taught me that it is important to work with people individually and meet them where they are – and that sometimes this will lead to fantastic results.
Team Canada Juniors: One of my favourite memories in coaching the Team Canada U19 squad was actually off the field. The group became very tight-knit and we'd spend every evening as a group playing video games and enjoying some off-field competition. I have this wonderful flashbulb memory of the team huddled around a small tv in the UBC dormitory playing games, laughing, and no doubt building chemistry that benefitted us on the field in the following days.
Advice for new coaches: Everyone brings their full life experience to the field and that plays out in different ways for different people. Get to know what motivates your players and how you can get the most out of them as individuals on the field. It won't be the same for everyone.
One thing that you have learned in 2020: I learned about the power of community. When COVID restrictions were at their peak, my mood was at its nadir. Then one day a package arrived and it was the scoreboard from Wpg Nationals when we won the right to represent Canada as a Master's team. It was accompanied by some motivational words and a beverage. The idea was to add to it and pass it along to my fellow teammates. That really lifted my spirits and reminded me of the power of the team dynamics and friendship.
A coach that you look up to or admire: Scott Hastie is a coach I admire. He brings such passion and dedication to his craft. He cares as much, if not more, and works as hard, if not harder than every player. He makes you push yourself to your limits to generate success for the team, but also for the coach. That's something special.