National Coaches Week is a time to celebrate the positive impact coaches have on athletes and their communities across Canada. The annual campaign is an opportunity to recognize coaches for the integral role they play by taking the time to say #ThanksCoach.
2020 was supposed to be a big year for our junior and senior national teams with three world events scheduled to take place. Unfortunately, due to the ongoing pandemic, all events have either been cancelled or postponed. All national team coaches have put in countless hours of their time to plan prospect camps, tryouts, team selection, and practices for athletes across the country- this is no easy feat even for the experienced coaches. Ultimate Canada would like to recognize the hard work and dedication that all Team Canada U20 coaches have given in preparation for the World Junior Ultimate Championships. To learn more about each coach, we asked them to answer a series of questions.
Team Canada U20 Women
Head Coach: Willem Konrad (MB)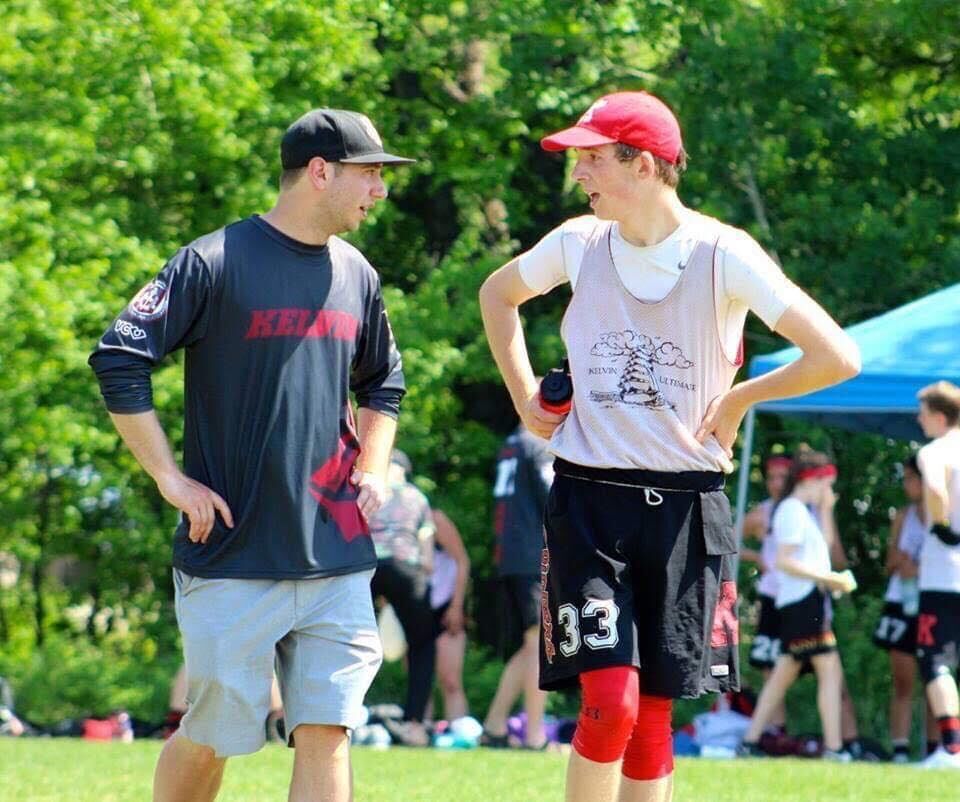 Favourite coaching memory: Watching Winnipeg players and teams have success at national events is always a lot of fun. There's been so many great mofo and Kelvin teams over the past few years that it's hard to choose just one.
Advice for new coaches: I'd say keep practices fun and engaging. Strategy is important, but it can also take up a lot of practice time. Spending more practice time developing skills makes players a lot better in the long run.
One thing that you have learned in 2020: Golf is hard. I miss ulti.
A coach that you look up to or admire: Heidi Howes is at the top of my list. She coached me in high school, and I still teach a lot of the same things that I learned from her. Tough person to person defence, and attacking defences with long throws really stuck with me. She always kept it fun on the sidelines and at practice, but when the moment called for it she flipped the switch and you knew it was time to go.
Assistant Coach: Karen Hatch (MB)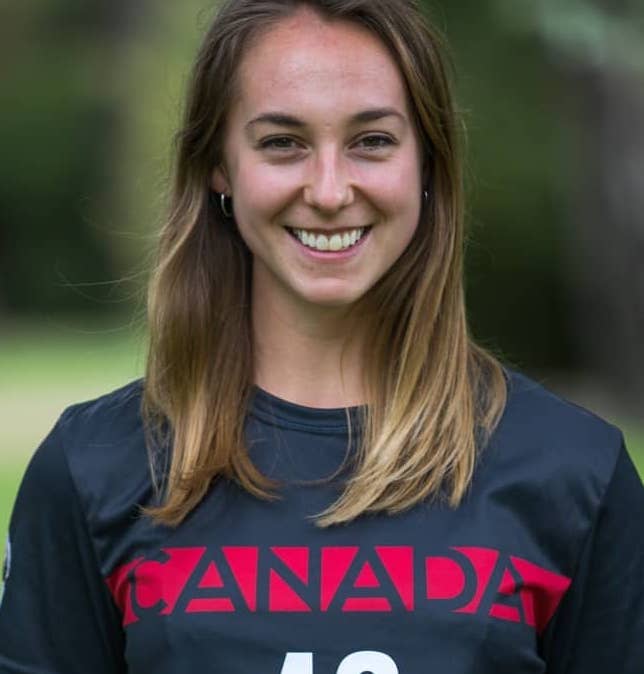 Favourite coaching memory: My favourite memory as a coach was a quarter final game in 2018. The game was going back and forth and hard cap was approaching quickly. It was amazing to see the team pull it together, going back to basics which we drilled a lot that season. The team won using their grit and frisbee basics.
Advice for new coaches: Always ask for help, and don't be afraid to ask. Asking people in your community strengthens the bonds between juniors and adult players, which is one of my favourite aspects of ultimate; the community.
One thing that you have learned in 2020: No matter how much you plan for things, you need to be flexible and adapt to new situations.
A coach that you look up to or admire: Dan Turcotte and Kaitlyn Lovatt (Hoodie). They are both so passionate about the sport, and they continue to drive me to become a better athlete and coach. Merci!
Assistant Coach: Danie Proby (BC)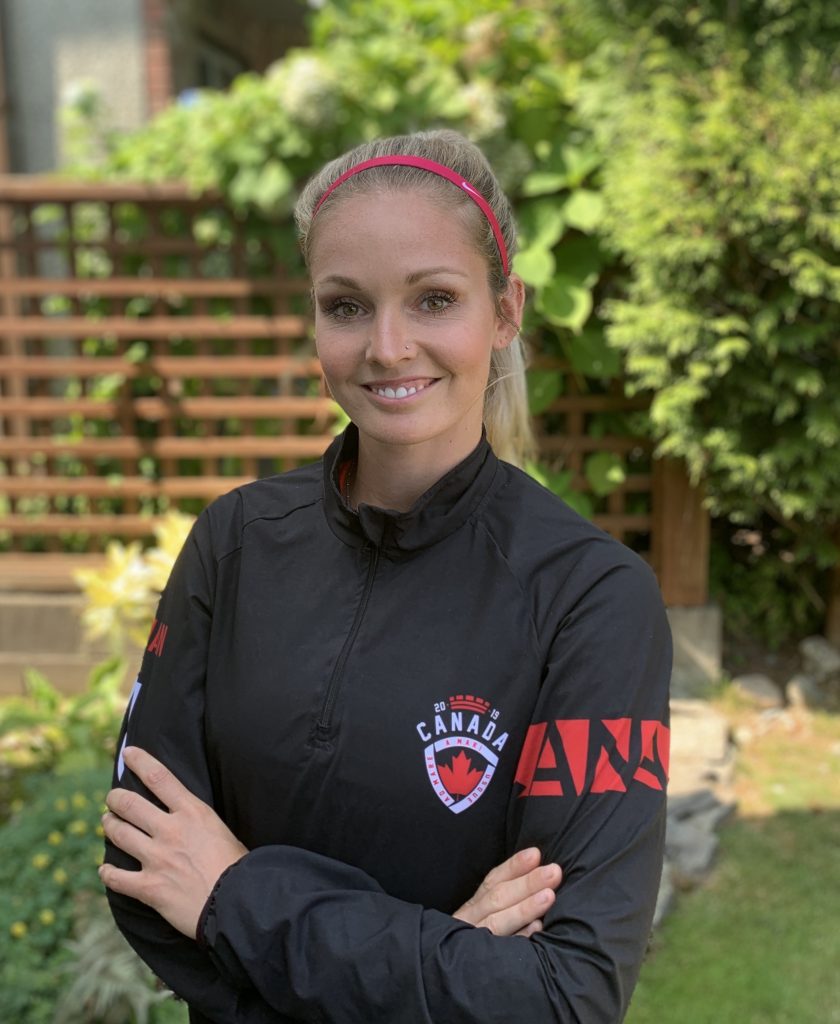 Favourite coaching memory: After losing a tragic semi-final game to misfit, our team was devastated, crying, lying on the ground defeated. Our captains and coaches were able to pick everyone back up and we rallied to play the best game of the tournament and won bronze. It turned what was a horrible memory into something special for that team.
Advice for new coaches: Be present. I wish I had given myself that advice early on. Look your athletes in the eyes, ask them about their lives outside of ultimate, and care about them. When I made this a priority in my coaching, the team played better and there was a stronger connection between me and my athletes.
One thing that you have learned in 2020: A major takeaway is that there's no time to wait for things to happen to you. If you want something to happen, make it happen. Go do it. Set up your life to manifest your dreams and take action.
A coach that you look up to or admire: My college coaches, Kevin and Phylis Bruleigh. They took a rag tag group of non-ultimate players and turned us into a team that won tournaments, went to college nationals, and became best friends. I owe all my success to what they helped to build at UVic.
Team Canada U20 Open
Head Coach: Mike Fung (BC)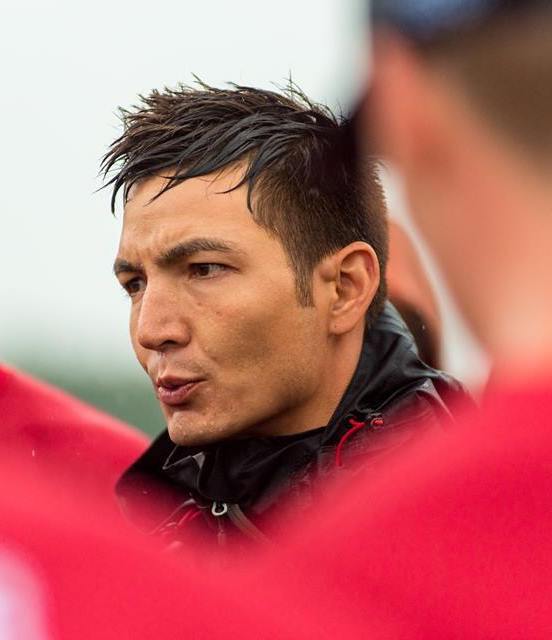 Favourite coaching memory: One of the first years I coached at nationals our team did much better than expected and earned a place in the bronze medal game. We had a very young team with a large contingent of grade 8-10 players. The team put together an amazing game against a significantly more mature opponent. In the end, we lost a hard-fought contest. After we shook hands one of my players turned to me and said "it doesn't feel like we lost that game". That moment has stuck with me for the rest of my life. I didn't realize it at the time but her words helped shape my coaching philosophy. Since then I've strived to create an environment where athletes can see the victories in every loss.
Advice for new coaches: Teaching someone how to play a sport is not about winning or losing it's about how they play and how they conduct themselves. Focusing on outcomes will distract you and your players from the game at hand.
One thing that you have learned in 2020: Coaching has always given me a sense of purpose and over the past 12 years it has become part of my identity. In 2020 when that was taken away it felt like it changed a core part of me, I spent the first few weeks of the pandemic playing video games and watching TV on the couch. After a while, I shifted my focus and used the time to develop my career and work on my relationships. In the absence of coaching, I am still able to have a fulfilling meaningful life (even though I miss coaching like crazy). This year has shown me how important it is to work on all areas of your life to create a stable base for your happiness. 
A coach that you look up to or admire: There are dozens of coaches I look up to and admire. I've learned something from every coach I've ever worked with and my coaching style is an amalgamation of what I liked about all of them. There are too many names to list here and to choose one would discredit the others. I want everyone I've worked with to know how much I appreciate them. 
Assistant Coach: Brayden Gee (BC)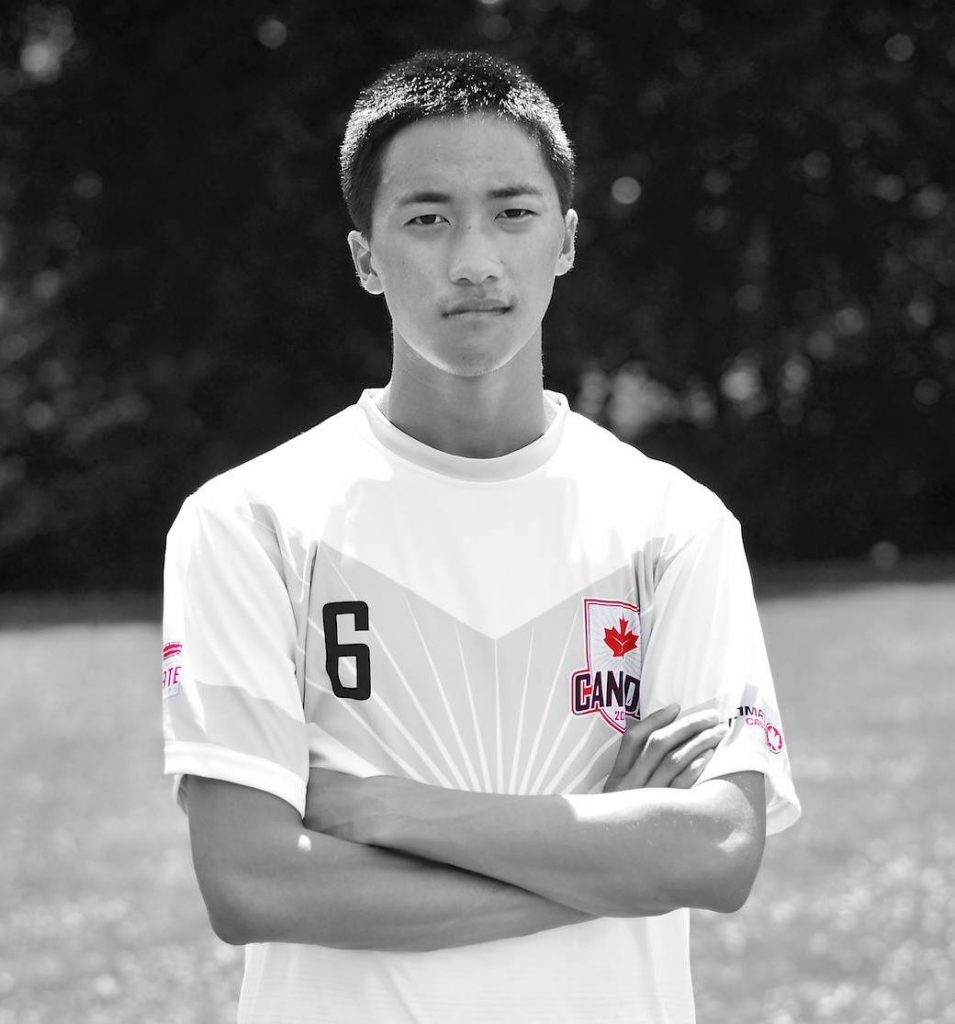 Favourite coaching memory: My favourite coaching memory was back when I used to coach at my old high school. Building up the program and seeing how many of the students I coached become incredible ultimate players was always a joy to see.
Advice for new coaches: Don't be afraid to ask your players what they want from you as a coach. Sometimes you will get unexpected answers which can lead to success.
One thing that you have learned in 2020: One thing that I have learned in 2020 is that it is okay to stay home and relax. We live in a very fast society, sometimes we just need to sleep.
A coach that you look up to or admire: Patrick Mooney. His love and passion for the game when he coached me in 2015 is always an inspiration.
Assistant Coach: Jamie Millage (ON)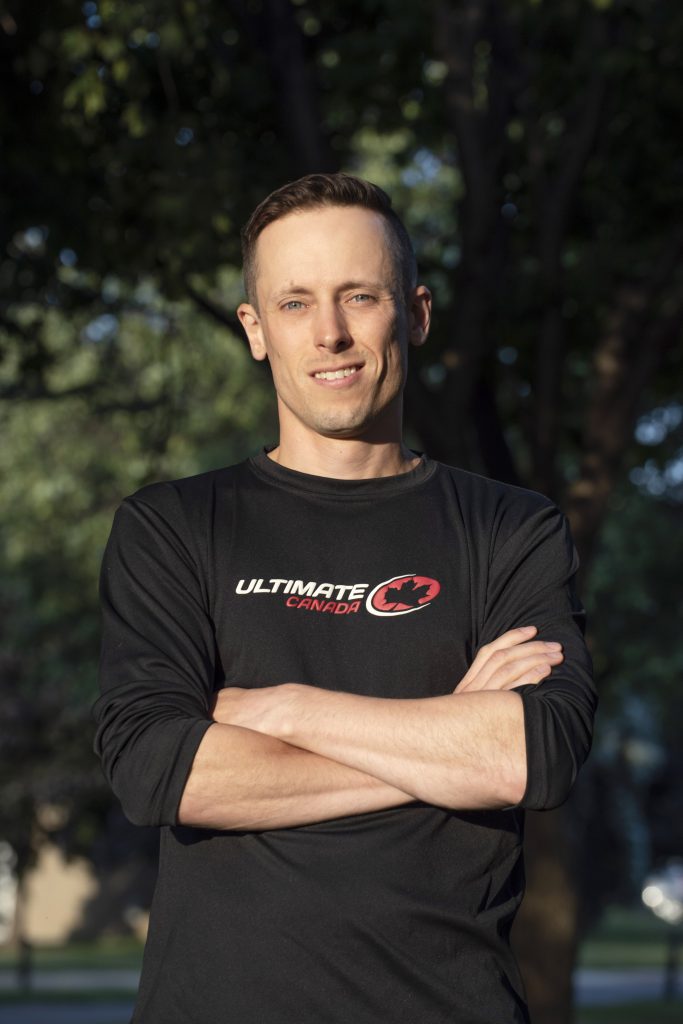 Favourite coaching memory: A favourite that comes to mind is our first nationals with Stud in Ottawa, 2017. It represented a lot of firsts for the players, the parents, the program and our coaching team. Aside from the action at the fields, I can vividly recall a moment from a team dinner where the parents were all laughing together, and the athletes' table was caught up in conversation about … whatever. It just encapsulated why this is all so enjoyable. It sounds simple, and maybe I am just feeling nostalgic for group meals, but it flowed so easily because of all the work and the friendships that had been forged on the fields and on the sidelines.
Advice for new coaches: I relate to a lot of coaches who get into coaching competitive sports because of a desire to see on-field success – that's natural for competitive people. But make sure that you are prioritizing and valuing the connections with your players (and parents when possible). Bad with names? Find a way to be good with them. "Connection before Direction".
One thing that you have learned in 2020: My favourite read from 2020 has been InSideOut Coaching by Joe Ehrmann. Ehrmann believes that the 3 highest values a coach should hold are Empathy, Kindness and Service to Others. Through our teams and our communities, 2020 has done a tremendous job of highlighting how important those values are.
A coach that you look up to or admire: There are a lot of them. Some I only know of through their public personas and books: Gregg Popovich, Joe Ehrmann, Mike Matheny (Author of Matheny Manifesto). On a more personal scale: Steve Bialowas (Team Canada Wheelchair Basketball), Luke Phelan, Kenny Big-Time-Ca$h Magill, Joe Millage (my father), and Ashleigh Duffy (my better half).