Written By Krystal Dos Santos
Ultimate Canada Magazine – October 12, 2017
There's no doubt about it, Queen's is the monarch of the open division.
With a Steeltown and CEUUC title already to its name, Queen's University is the team to beat in 2017. Over the past three seasons, this is a team that only has two losses. But they are not the only team in the hunt this season. So far, four teams have been able to secure their bids to the Canadian University Ultimate Championships (CUUC) being held in Ottawa this year: Toronto, Queen's, Dalhousie/ King's (DKUT), and University of Laval.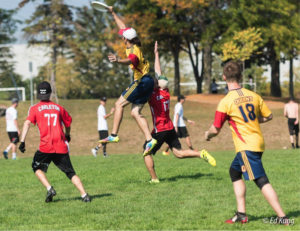 Certainly, Queen's seems like the early favourite. Captain Michael Mackenzie, a GOAT, RUSH and U24 Team Canada player leads the way for a team that prides itself on depth and discipline. However, with Mackenzie possibly missing CUUC due to an injury, and an unfortunate number of concussion related injuries, Queen's will likely have a short roster to work with. This hasn't phased coach Pete Galbraith, however.
"If there is a reason we are going to win it is because of our depth… No other team can hang with us from [players] 6-21," the veteran coach said. Undoubtedly this will be a team to look out for on the fields at CUUC.
University of Toronto is another major contender for the gold after their silver finish last year. Having had a rough start placing fifth at Steeltown, they came back to earn their bid over McGill at CEUUC.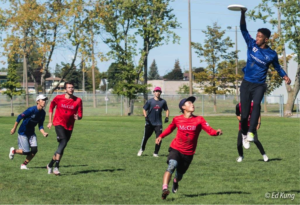 With a roster that boasts three RUSH/GOAT players, Bretton Tan, Nathan Hirst, and Paul Tatulea, and three U24 players, including the former two and Bryan Kuo, Toronto is looking for redemption this year in the finals. Coach Jacky Hau knows that the road to gold will be a grind, and he acknowledges that Toronto will need all hands on deck for the entire event.
"We will need everyone to step up their game and fill in some key holes," Hau said.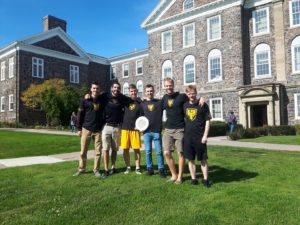 After two years without a team, DKUT returns to CUUC. Captain Sam Cameron, a Halifax open player, and gold medal winners Cooper Toogood (CUC open division 2016), and Travis Foster (CUC mixed division 2017) are no strangers to intense competition, but with a small roster to back them up it will certainly be a challenge for them this year. After so much turnover from 2014 the DKUT team is practically new this year and will have to rely on its rookies to step it up.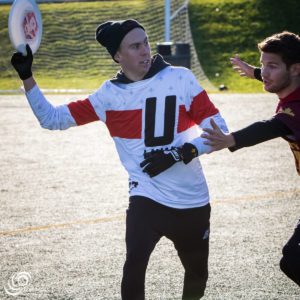 In a somewhat controversial fashion, the previously qualified team from Université du Quebec à Montreal was disqualified due to roster regulations. This opened the door for the second team out of the Coupe de Quebec, Laval, to join the other three already qualified teams. University of Laval is a relatively new program but has grown immensely in just a few years. With star players such as Francis Vallée, Jean Guillemette and Miguel Goderre as well as a solid amount of depth, Laval looks strong again this year and will hope to follow up on last year's surprise bronze medal.
While these are just four of the teams that have qualified so far, there is still a great deal of competition left waiting to get their bid at Friday's qualifier. McGill, a usual top contender, skipped the Quebec qualifier to come to CEUUC and unfortunately did not get a bid there. They will be vying for one of the four spots. Western, who has not been able to snag a bid just yet is one of the only teams to have taken Queen's to universe during pool play. Guelph, York, Western, Carleton and Ottawa are also looking for bids at the qualifier. With only 4 bids remaining, there are sure to be a few disappointments and broken hearts on Friday.