Ultimate Canada Magazine – March 31, 2020.
Written by: Pierre-Luc Lacelle
It is no secret that the Ultimate community is still pretty small when compared to major sports like hockey, football, and baseball, for example. It is still a developing sport despite growing each and every year. Luckily, we have amazing, passionate people who put in countless hours into making their Ultimate community better and help the sport grow to its full potential. Through a series of articles, we will showcase community leaders from across the country and their amazing work for the sport.
Next up, in the very small town of Salmo, British Columbia is Ian Briscoe, a veteran of the game who dedicates many hours into the development of Ultimate. Ian has been committed to the sport for over ten years, but his recent move to BC has changed his Ultimate career drastically.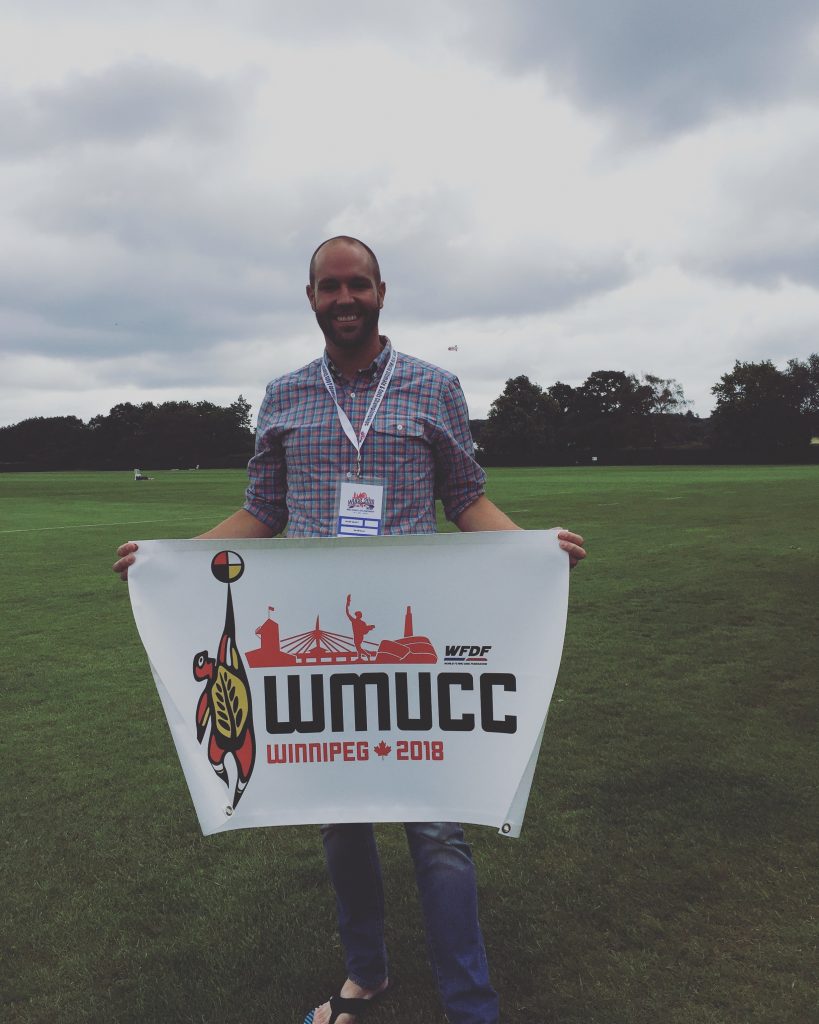 Ian was first introduced to Ultimate in June 2009 when he saw a game in Assiniboine Park in Winnipeg, Manitoba.
"I had no idea what I was watching, but it looked like a ton of fun."
He approached the players, who in turn directed him the website for Manitoba Organization of Disc Sports (MODS) where he found a beginner's league for him and his wife to sign up. Prior to this, Ian had adopted a sedentary lifestyle and was not involved in other physical activities. Playing Ultimate gave him the chance to get back in shape and start participating in many other sports and physical activities.
"This was my first foray into team sports since my junior high school years. […] There is no way I would be climbing, skiing and mountain biking today if Ultimate didn't help me regain my lost athleticism."
Over the course of his career, Ian has put many hours into putting Ultimate on the map and introducing new players to the sport. He created and ran programs for elementary and middle schools as well as inner-city community centres. Through his programs in schools, he was able to create an environment that encouraged the growth of school teams.
Ian created and ran a men's beginner league for two full seasons.  He and Josh Drury proposed and ran Manitoba's first Parity League, a league that MODS still runs today in both spring and fall. He helped grow the 4-on-4 version of the sport in Manitoba by captaining and playing on the first team from Manitoba to participate in the Canadian 4-on-4 Ultimate Championships (C4UC), while also running and administering the 4-on-4 league in Winnipeg.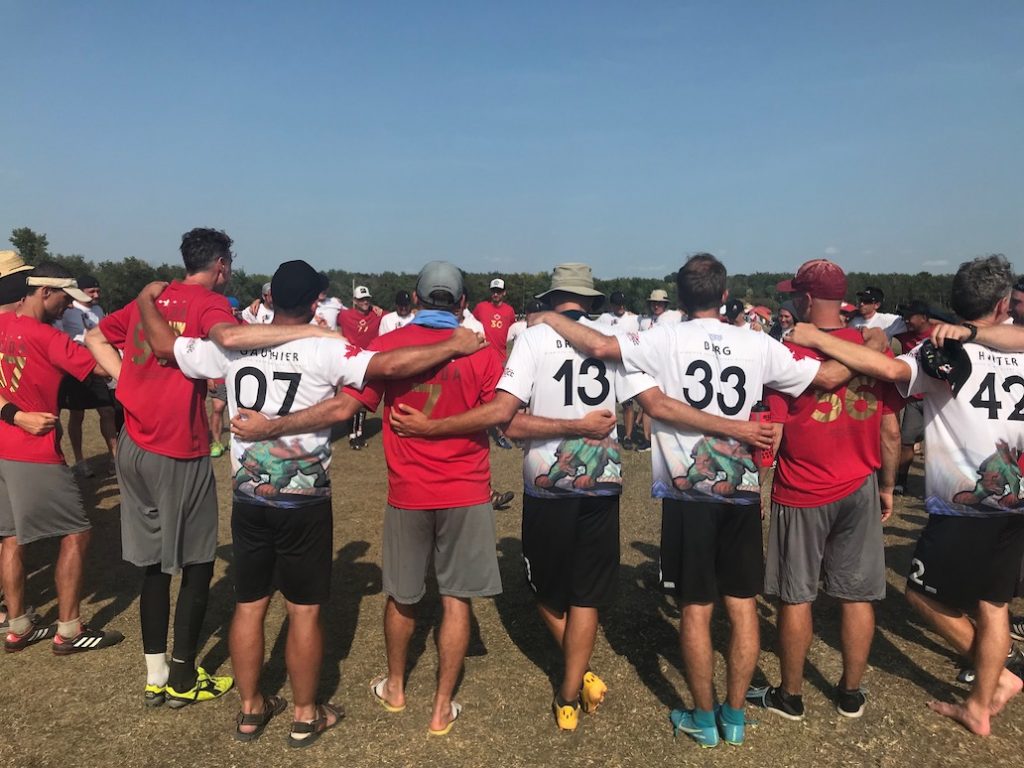 Ian is one of the founders and was the captain for Intrepid Ultimate who attended the Canadian Ultimate Championships (CUC) from 2014 – 2016. He was also a founding member and former captain of Firefly Ultimate, a Mixed Masters team that participated in three CUCs. Ian also played for Grandmasters of the Universe at the World Masters Ultimate Club Championships (WMUCC) in Winnipeg and the North American Championships in Montréal. 
Ian was also on the board of MODS from 2011 to 2017 and stepped down after helping them secure the bid to host WMUCC.
There is no doubt that his Ultimate career is already full of accomplishments but his recent move to Salmo took his career in a completely new direction. Ian and his family moved to Salmo, a small town in BC with a population of 1141. His move to BC has put a stop to a lot of Ian's family Ultimate career aspirations. 
"I've believed that if something doesn't exist that you want/need it's your job to create it.  That is the current motivation for my efforts to develop Ultimate here in Salmo."
The move to Salmo has not stopped Ian from trying, and introducing the sport to as many people as possible. He has kept his mindset of a champion in his new community. In the five months following the move, he started a pickup league and got Salmo Recreation to promote and offer his upcoming clinics. 
"In this short period of time I've begun to be known as the 'Frisbee guy' here in town, a title I most certainly do not mind."
Being known for an area where adventure is truly out of the front door, Ian has had some difficulties fighting for the people's free time in Salmo. The complete lack of knowledge for the sport is the other barrier that Ian has had to overcome. But even though it wasn't easy, out of everyone who has come out to play pickup Ultimate with Ian, every single one of them came back to play with the 'Frisbee Guy' of Salmo!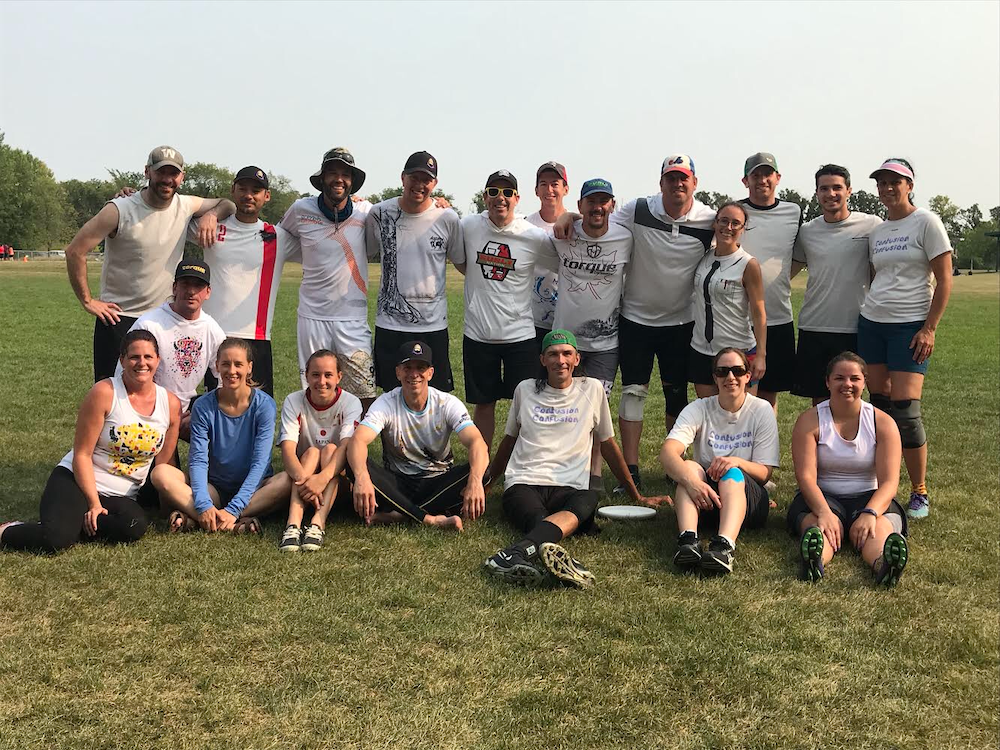 "I'm hopeful that as ski season winds down I'll be able to draw in more people.  I am 100% confident that if I can get them to the field, I'll be able to hook them."
Ian is in the early stage with his new community, but simply being able to speak to decision-makers and convincing them to allow him the opportunity of offering a program is a big step in the right direction.
We are so happy to give a deserving person like Ian the spotlight. It's with leaders and champions like him that our beautiful sport will continue to grow and gain popularity. Ultimate has changed Ian's life and he is committed to making the same thing happen for others.
"I feel I owe the sport and its larger community a debt which I'll never be able to repay.  That most certainly won't stop me from trying to though."
Ultimate Canada thanks Ian for dedicating so much of his time to develop and grow our sport in Salmo!
—
If you would like to nominate someone for the UCM Spotlight Series, please contact the Ultimate Canada Communications Manager, elizabeth@canadianultimate.com