Ultimate Canada Magazine – September 10, 2020.
Written by: Kelly Knight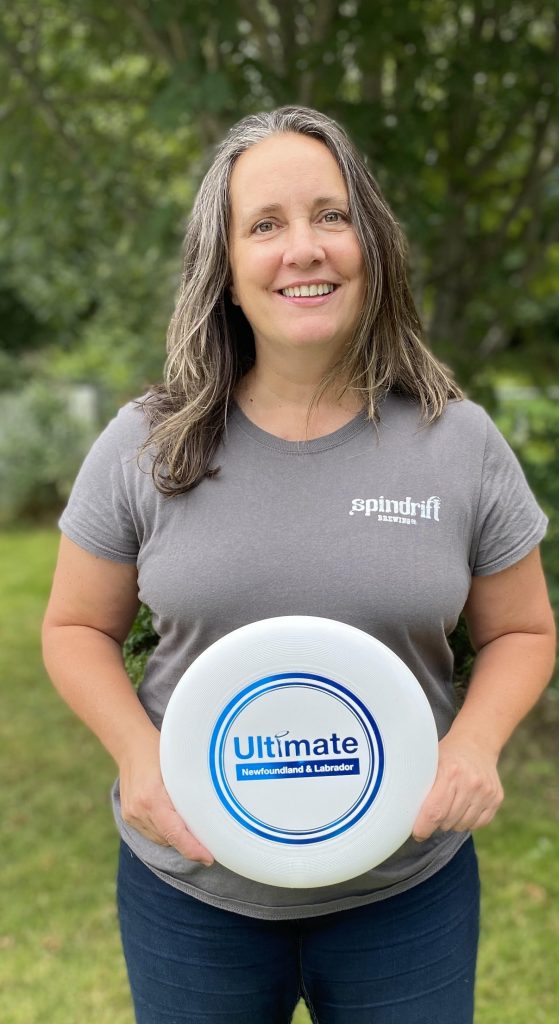 The idea of building a team of Great Grand Masters age players was sparked last spring in my home listening to my daughter, Erin Daly, make plans with Nick House for an annual beach ultimate tournament. It sounded like so much fun! I asked if they thought I could enter a team. Their immediate support and encouragement was all the fuel I needed to call up some friends. Upon realizing the date of the tournament was not going to work for me, I asked about putting together a team to play in the mixed league, Mile Zero Ultimate. Again their support was unwavering.
I started calling friends, most of whom had never heard of Ultimate. I needed 10 players to make a team. I was able to generate enough interest in the sport for my friends to give it a try. Erin, who has been playing Ultimate for over 10 years, and has the experience of playing on the Canadian team, offered to run some practices for us. We learned the backhand throw and some basic rules and felt ready to play. We immediately decided to make this experience about exercise and fun. We called ourselves Disc-o Fever and ordered tie-dyed shirts for the team. We were ready and excited to play! We lost every game. Most of the players in the league were at least half our age. They loved playing us because they could see how much fun we were having on the field. After every game, we went out as a team and enjoyed an hour or so of socializing. Word of our experience spread and by the end of the summer, we had doubled the size of our team. Playoff day came and we showed up ready for some fun. We dug out our disc-o clothes, brought along some music and had an amazing day!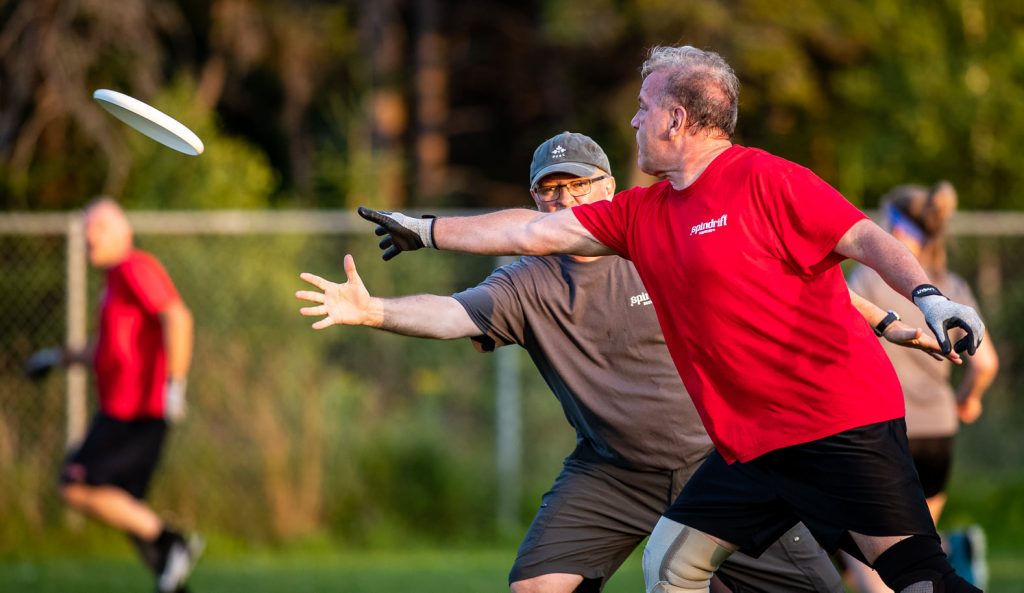 Registration for the Fall league approached and we decided to keep playing. We added a very experienced player to our team, Brent Smith. Brent is a recipient of the Ultimate NL Lifetime Achievement Award. He had not played in many years. He heard about the fun our team was having and decided to return to the field. Brent helped us develop our skills and brought our play to a higher level. By the Winter league, we had attracted enough people to create two teams.
The interest in our group is growing exponentially. So many people our age are looking for a way to get exercise and be social. I had a conversation with Nick House, President of Ultimate Newfoundland and Labrador about the idea of creating our own Great Grand Masters League. Playing against the younger players was fun initially, however, many of us are not able to play as we did when we were younger. We have different needs and goals. The establishment of our own league would allow us to play against players our own age, resulting in games that are more equal and fun. Nick's support has been instrumental in the development of the league. With his support, the Men's Avalon Ultimate League (MAUL) ran a pilot league for us this summer.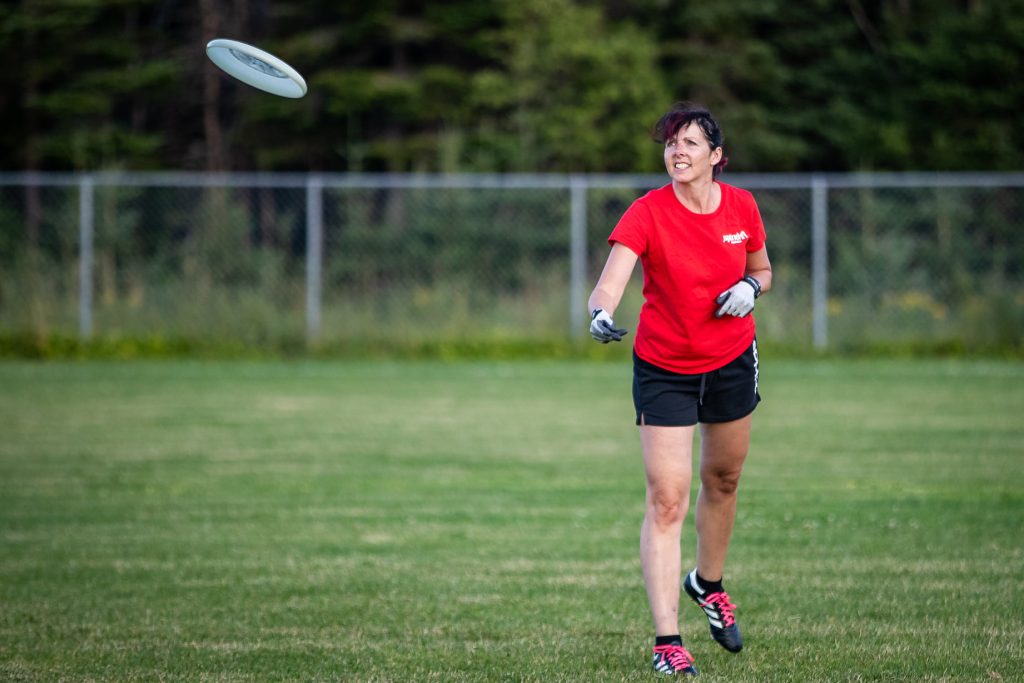 The St. John's Older Ultimate League (SOUL) was created in August of this year. We chose the name SOUL as a throwback to our initial team name, Disc-o Fever, to recognize how good exercise is for the soul – especially as we age, and to acknowledge the spirit with which the game of Ultimate is played. We currently have four teams playing in the Summer League and plan to create six teams for this Fall.
Our mission is to be first and foremost an inclusive, diverse, and unbiased group of individuals, working towards a common goal – lifting the spirits of others through the sport of Ultimate. Promoting fun, laughter, physical activity, staying fit, and fair play for anyone wanting to be a part of an awesome group of individuals.
The support of the Ultimate community has been incredible! I envision this league growing for quite some time. We are attracting former Ultimate players who are looking to return to the sport, former competitive players of other sports who are now looking for something a little different, parents whose children have grown and now have time to join a team of their own, people in the community looking to stay active and many of us who are enjoying the benefits of fun and laughter with a group of people who have very quickly become friends!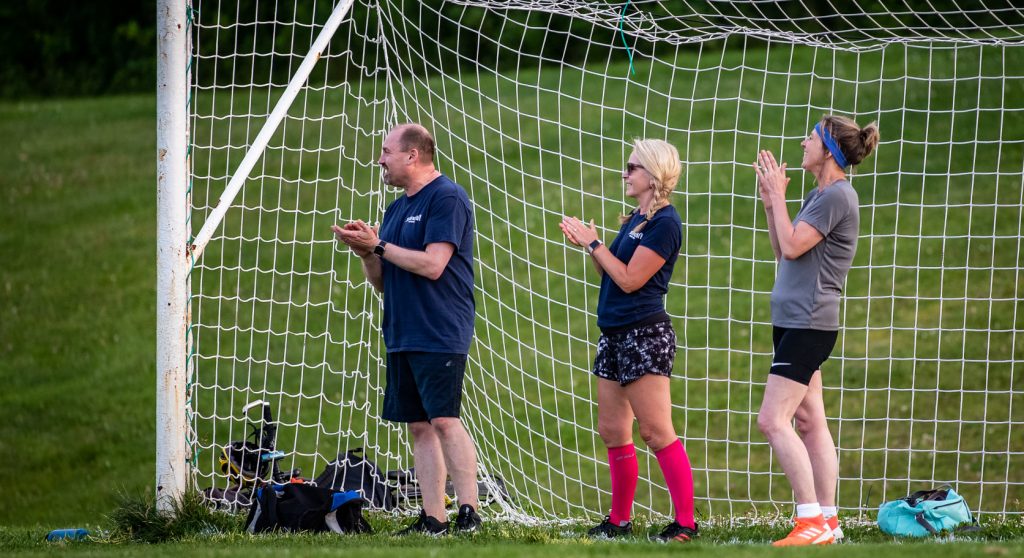 If anyone is interested in starting a league in their community I would love to hear from them so we can brainstorm ideas for creating a support network for Great Grand Masters players across the country. We hope to host a tournament in the next few years and would love to see teams from other provinces come to Newfoundland for an unforgettable Ultimate experience!
To learn more about SOUL, visit their website or follow the league on social media – Facebook, Instagram, Twitter.