Ultimate Canada Magazine – April 30, 2020.
Written by: Elizabeth Corey
It is no secret that the Ultimate community is still pretty small when compared to major sports like hockey, football, and baseball, for example. It is still a developing sport despite growing each and every year. Luckily, we have amazing, passionate people who put in countless hours into making their Ultimate community better and help the sport grow to its full potential. Through a series of articles, we continue to showcase leaders and their amazing work for the sport!
Next up, in Northwest Canada, we have three dedicated volunteers in Whitehorse, Yukon: Carrie McClelland, Jesse Devost, and Kris Schneider. Ultimate in Yukon has been going strong for a little over 20 years thanks to the work of a small group of volunteers.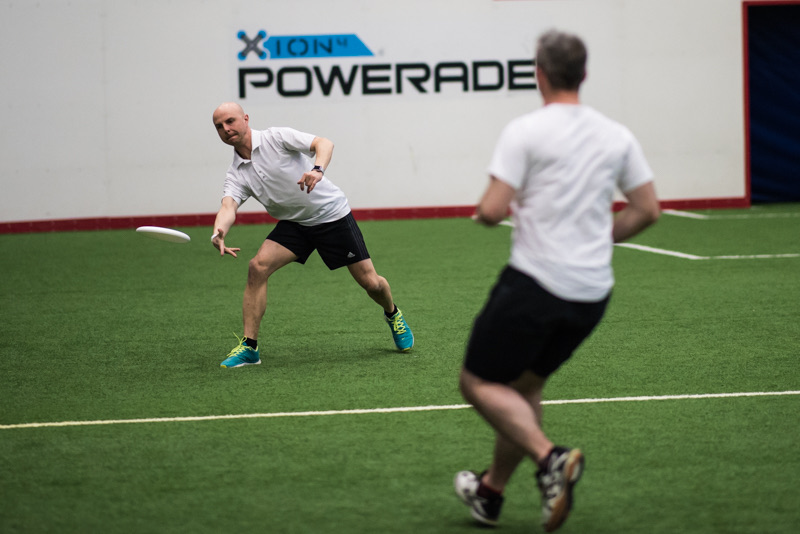 Devost and Schneider are the two longest-standing members of the Yukon Ultimate Frisbee Association. Both were introduced to the sport in the 90s and have been hooked ever since. Devost first moved to Whitehorse in 1998 and had a hand in introducing and developing the sport. He continues to participate in the drop-in games and enjoys learning from the younger players. Schneider has worn many Ultimate hats over the years. "I have been team captain, president, coach, and board member in various capacities here in Whitehorse and back in Kitchener-Waterloo."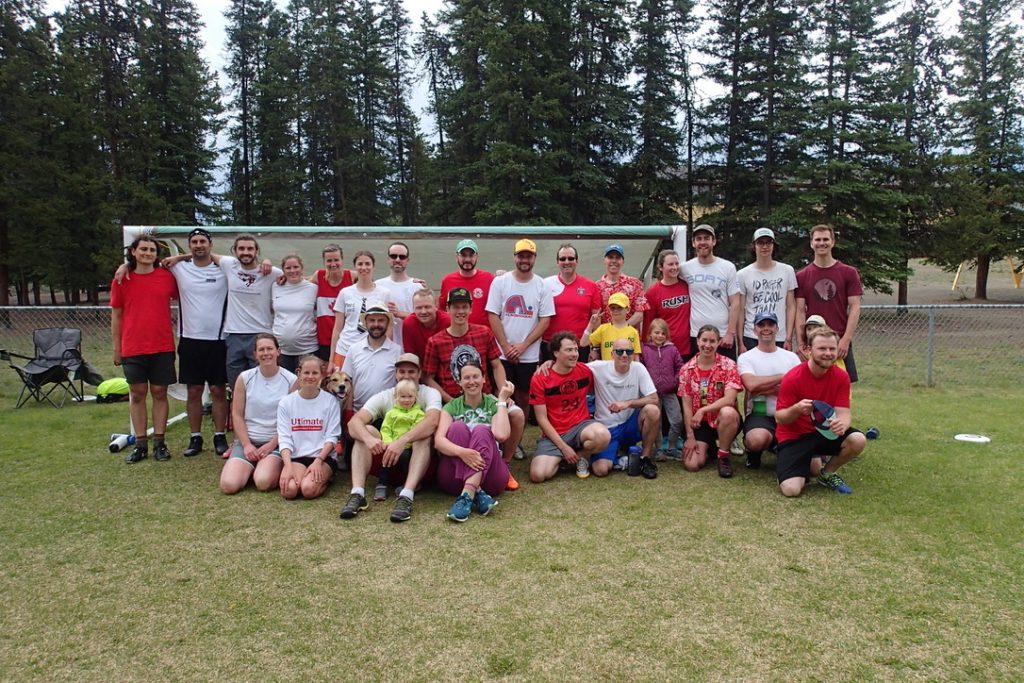 McClelland, on the other hand, was introduced to the sport more recently when she moved to Whitehorse for grad school. She used the free drop-in games as a way to meet new people and secretly find research subjects, and after a few weeks of attending, she kept coming back. McClelland is now the vice-president of the Yukon Ultimate Frisbee Association Board (YUFAB), coordinates weekly skills and drills sessions, collects biennial dues from players, and has organized the Art Hawkins Family Reunion game for the last couple of years.
All three leaders have devoted many hours to promoting and developing Ultimate in Yukon. "In the early days, we recruited our sporty/fun friends and it was more of a social gathering than a sport", according to Devost. "After a few years, we had a core group and traveled to a few tournaments. By then, a lot of Yukon players saw the potential of the game and development of the sport began to take on its own momentum," he said.
Just like in any community, the leaders have faced challenges while promoting and developing Ultimate, including demands on time, balancing competitiveness and inclusivity, and competing with other sports and outdoor activities. "With a wide range of skill levels in Whitehorse, it is important to be mindful of the expectations of all players who come out and participate " Schneider explains. A pick-up game can range anywhere from 6-20 players, preventing them from splitting the group based on skill level.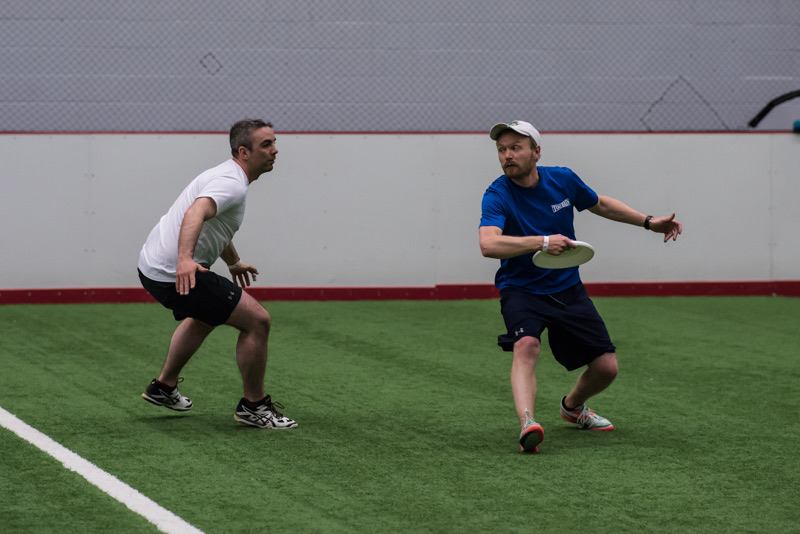 During the summer season, there are increased demands on everyone's time. Ultimate players and community members alike have fieldwork, adventure trips, and travel that takes them away from weekly games. In the winter season, indoor field rental prices are unaffordable. "We negotiated a drop-in timeslot at the Canada Games Centre [where] we don't have to pay a rental fee, but participants need to purchase entrance, and we get the 'undesirable' timeslots. As a result, we have Sunday nights right over dinner, which has resulted in us losing a lot of parents," says McClelland.
Over the last two seasons, YUFAB has implemented Skills & Drills sessions that take place the hour before every game. A 'host' arrives on time to lead the warm-up, skill sessions and ensures that the game starts right at 6 pm. McClelland states that this "has worked well at welcoming new players, and giving us more consistent start times."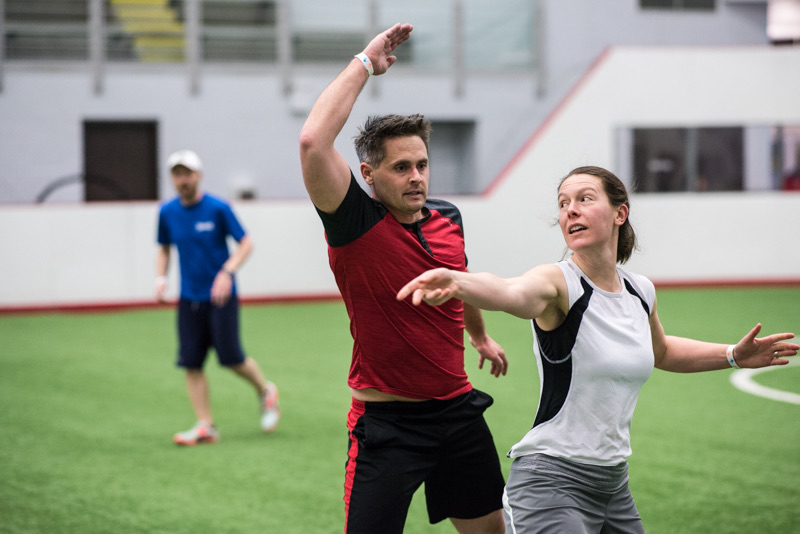 The most recent initiative to attract new players to the sport and retain the current ones is to promote Spirit of the Game. Spirit of the Game rules were created and posted on Yukon Ultimate's Facebook group, and are read aloud before every game. "The rules are there to remind veterans to be welcoming of new players and new ideas, and to let new players know what kind of game they're getting into. For example, people need to play at a level appropriate to their mark, share the field, and save socializing for the bench," says McClelland.
It is evident that all three of these leaders are passionate about Ultimate and want to introduce the sport to as many people as possible. "We're a small but fun and resilient community," says Devost. Continuing to engage and maintain the core group of players, welcoming new ones, all while balancing fun and intensity, are the key ingredients to sustaining the sport's presence in Yukon.
—
If you would like to nominate someone for the UCM Spotlight Series, please contact the Ultimate Canada Communications Manager, elizabeth@canadianultimate.com